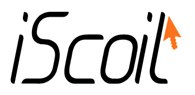 Learning Innovation
iScoil is an inclusive on-line learning community offering a pathway to education and employment for young people aged 13-16 years who are out of mainstream education. iScoil was developed by Presentation Ireland and funded by the Presentation Sisters to meet the needs of these young people by using digital technology to re-engage them in learning. iScoil is now a registered charity and limited company.
iScoil aims to:
Engage young people in learning
Build confidence, self-esteem and social development
Offer accreditation opportunities
Support progression to further education and employment.
For further information please see iScoil's website at www.iscoil.ie.